Energy Waste rentals and service offers iCom VSAT systems that are designed to be the fastest, most trouble free VSAT systems in the industry. All are mounted on trailers with leveling jacks. A seperate group of F.C.C. certified technicians install and service equipment. An in-house IT technician monitors all VSAT network connections and is available for technicians and customers for network or VSAT questions or problems that may arise.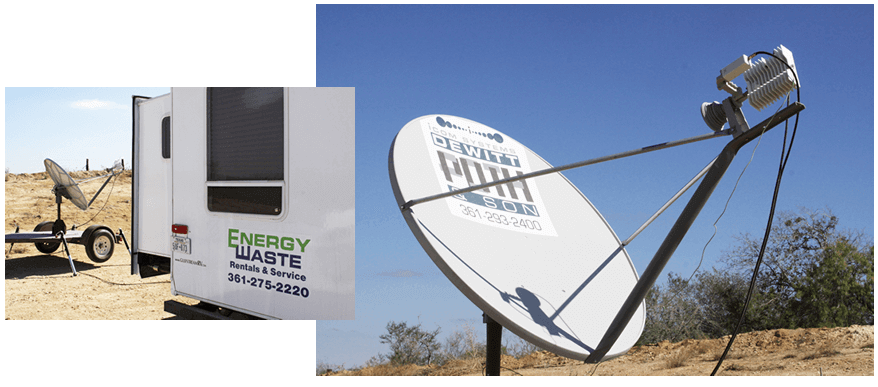 Give us a Call at 361.275.2220 to arrange delivery of one of these iCom VSAT Internet System to your site location.
➠ CALL NOW FOR IMMEDIATE PRICING
Energy Waste Rentals and Service
Energy Waste Rentals primary focus is equipment rentals to the Eagleford Shale area and the Permian Basin in Texas.
Setup and Delivery will be arranged from one of our yards in Cuero Texas, Dilley Texas or Monahans Texas.
Volume Discounts on an iCom VSAT Internet System rentals are available!
Copyright© 2013
Victoria Web Design